We're living in a more connected and technology-powered world. It's no surprise, then, that brands and retailers are increasing spend on digital marketing tactics and campaigns.
In fact, 38% of marketers plan to shift spending from traditional advertising to ads on digital channels, according to the 2015 State Of Marketing Survey from Salesforce.com. While mobile and social advertising have undoubtedly come into focus, email remains at the core of successful digital acquisition, retention and loyalty strategies.
Results from the Salesforce.com survey reaffirm the value of email: 73% of marketers agreed that email marketing is core to their business. However, with 182.9 billion emails sent and received per day worldwide, according to Radicati Group, it is increasingly challenging for brands and retailers to use the channel to drive shoppers to their e-Commerce sites.
Coupled with the sheer number of emails received, consumers also use multiple devices during the browsing and buying journey, which is forcing retailers to implement new marketing tools and best practices that drive engagement, conversions and overall brand loyalty.
"It's time for retailers to re-set and re-focus," said Jim Davidson, Head of Research at Bronto Software. "A lot of retailers feel overwhelmed with trying to keep pace with new technology trends, and it's difficult to figure out where to spend time and money."
Email is certainly not dead, but it's time for retailers to take a step back and reassess their strategies for engaging savvy and demanding shoppers. Of all the trends brewing in the industry, mobile will continue to have a profound impact on future campaigns and initiatives.
Mobile Raises Email Expectations
By 2016, there will be 2.16 billion smartphone users worldwide, according to eMarketer predictions. And with 91% of consumers using their smartphones to check email at least once a day, as noted by ExactTarget research, it is imperative that retailers refine their email design and messaging to scale with mobile screens of all sizes.
Currently, more than half of emails are opened on mobile devices and over 70% of email recipients say they will delete an email if it doesn't look good on their mobile device, noted Ryan Hofmann, Chief Brand Strategist at Listrak. As a result, it is "critically important to get mobile-optimized design right."
There are two core approaches to improve email designs for mobile devices – "mobile friendly" and responsive design, which automatically delivers emails formatted for the user's device.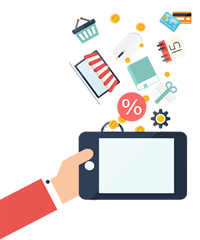 Because many consumers will delete an email or unsubscribe to a program if messages are not visually appealing on mobile devices, "campaigns should be tested across several devices and operating systems to ensure they remain graphically rich and visually appealing to consumers," said Patrick Tripp, Senior Product Marketing Manager at Adobe Campaign.
Beyond simply scaling templates and images down for mobile devices, retailers also need to make core email design elements more mobile-friendly. For example, buttons should be large and content should be easy to navigate.
"Whether a mobile friendly or responsive design approach is used, emails should be simplified to only showcase the most important content — with fewer offers, larger icons and call-to-action buttons, larger images and fonts, and snappy copy," said Loren McDonald, VP of Industry Relations at Silverpop, an IBM Company.
The biggest mistake brands make is focusing too much time and energy on design changes, rather than rethinking their entire email strategy, according to McDonald. "Marketers need to better understand user context and focus on reducing friction to conversion in both their emails and web site or mobile app experience."
In fact, as the screen size decreases, retailers should even prioritize email content and refine their messaging to ensure content scales effectively. Take, for example, email subject lines: iPhones only provide space for 32 characters before a subject line is cut off, according to MarketingProfs. Additionally, exceeding 50 characters increases likelihood that messages will land in spam folders.
"Retailers must prioritize which content is included or excluded as the viewable area decreases," Davidson said. "Code also should be click- and tap-friendly. Maximizing clickable space and keeping sizable calls-to-action are excellent ways to ensure links are easily identifiable and functional regardless of the device being used to view the email."
IGIGI is one retailer focused on creating an improved email experience for mobile users. The plus-size fashion retailer sees 40% of visitors coming through mobile devices and has recently updated to a responsive site experience.
"We used to see our shoppers use their mobile device to just browse on the site and then buy on the desktop," noted Alex Brodsky, CEO of IGIGI. "But now, we're seeing a lot more people purchasing on their mobile devices."
Although IGIGI's email designs are "mobile friendly," Brodsky noted that the content isn't personalized for mobile users. As a result, the retailer is using AgilOne technology "to help us understand those consumers and better target them."
Addressing Mobile Click And Conversion Gaps
As smartphone adoption has increased, so have mobile email open rates. Although this trend has emerged organically throughout the past few years, there are some challenges retailers must address to see true ROI from their mobile email marketing efforts.
"There's a gap between click rates from mobile platforms and desktops," said Andrea Orvis, Head of CRM Channel Strategy at eBay Enterprise. "Clicks are much higher on desktops so we're trying to lift the mobile click rates to where desktops are."
Why is there such a significant gap between mobile and desktop clicks? "Because people are just more comfortable buying, engaging and purchasing a product on a device that allows them to truly see the product," Orvis said. "Zooming in on the fabric of a sweater is easier to do on a desktop. But we've seen retailers implement tactics to close that gap and push people to better engage on mobile devices."
For example, Rue La La delivers email campaigns and offers to consumers to help drive mobile app downloads and sales. With 60% of sales and 75% of traffic originating from its mobile site and app, the channel has become a "powerful and relevant medium due to the flash nature of our business," according to Murali Narayanaswamy, VP of Marketing and Strategy at Rue La La.
Because the Rue La La mobile site has some design limitations, the retailer uses email to encourage consumers to download the app and, as a result, have an optimal shopping experience, Narayanaswamy said. Rue La La also incorporates free shipping offers and credit campaigns to "get consumer attention earlier in the lifecycle."
Including a perk such as free shipping or a $25 credit in an introductory email is a strong call-to-action for consumers to download the app, Orvis noted. "The goal is to get consumers comfortable using the mobile app to purchase products. In addition to driving that adoption, providing a $25 credit provides a direct benefit to the customer."
If consumers download the mobile app after viewing and clicking on the email, Rue La La also can gain intelligence into the device a specific customer is using.
Moving forward, Rue La La plans to leverage that intelligence to provide different subject lines based on the device consumers are reading emails on.
"We want to essentially have consumers open an email," Narayanaswamy explained, "and have dynamic content delivered to them based on the device they're using."
But as consumers venture along the browsing and buying journey, how can retailers keep them engaged to garner long-term loyalty?
Aligning Email With The Omnichannel Customer Journey
The top goal for any email marketer is to capture consumers' attention and incent them to click to the e-Commerce site or visit a store. Tried-and-true tactics, such as offering discounts, sales and offers, have helped them achieve this.
Up to 45% of consumers say they're more likely to open and read an email if the subject line mentions a discount or special offer, according research firm L2. So it's easy to see why retailers have stayed in a discounting frame of mind.
But with consumers receiving an influx of coupon codes and incentives in their email inboxes, discount-focused strategies are quickly turning stale. To stand out in a crowded inbox, best-in-class retailers must take an omnichannel and personalized approach to email marketing.
"Nimble retail brands are adopting omnichannel strategies, integrating email and other online marketing and sales tactics with offline services, to use their store locations to protect their turf and compete effectively with eTailers," noted the L2 Omnichannel Intelligence Report: Email & Promotion. "While emails can be leveraged to supplement an overall omnichannel strategy, brands are missing opportunities to use email to drive customer from clicks to bricks."
After all, consumers are no longer venturing on a linear customer journey. Rather, they are hopping between their desktops, mobile devices and stores, making it an imperative that retailers not only acknowledge these sporadic journeys, but also recognize consumers individually by providing personalized content, offers and calls-to-action.
"The linear path of 'open, click, shop, buy' simply no longer exists in the mind of today's connected consumer who wants to use multiple devices and easily move between sites and stores to find the best deal," said Jim Davidson, Head of Research at Bronto. "Email continues to be a central connecter across channels and devices, but it's time for retailers to refine their email strategies to accommodate new consumer behavioral trends."
L2 spotlighted Sephora as one retailer aligning email with the omnichannel journey. Rather than resorting to heavy discounting, Sephora uses its Beauty Insider loyalty program to provide a range of services that make the shopping experience more seamless and personalized. For example, consumers can access past purchase information, sample history and wish list items in a central location, called the Beauty Bag.
After completing a transaction, Sephora customers receive a personalized email, featuring images of the specific SKU they purchased, and are encouraged to rate the product and their experience. In order to motivate future purchases, Sephora reminds shoppers of the items in their Beauty Bag.
So how can other retailers get to this point of email marketing sophistication? By building up an arsenal of brand-consistent content and personalizing messages based on customer preferences and behaviors.
Building A Content Strategy
Before developing an email personalization strategy, retailers need to build a thorough content plan that falls into two core buckets, according to Omer Artun, CEO of AgilOne.
The first bucket is general customer lifecycle management. This requires a broader, or longer, view of an email content strategy, Artun noted: "This is where you acquire the customer, keep them and recognize them. This can be a one- or two-year timeframe where you welcome them to the program, promote new products or categories, and recognize and reward VIP customers."
The second bucket consists of email messages for consumers who are within the purchase lifecycle. "They come to the site, click on a keyword, search for a product, add it to their cart and either buy it or abandon it," Artun explained. "You know where the customer is in the buying cycle and can engage them to drive the decision-making process, which can last an hour or up to a full week."
Most retailers' current content strategies focus on the products themselves. However, Artun predicts that in the future marketers will move beyond products to "understand hobbies and preferences, and then share more detailed content and tips."
Using educational or trend-based content, retailers can prevent disengagement and even spam complaints.
"A steady stream of only 'buy this' emails might lead to high-than-acceptable inactivity," said Loren McDonald, VP of Industry Relations at Silverpop, an IBM company. "Offer a refreshing break with emails focused on user tips and advice, video demos, blog content and other supplemental information that provides increased value for subscribers."
IGIGI, for example, taps style trends to engage its fashion-loving following. The plus-size fashion retailer provides style advice to guide customers along the decision-making journey.
"Aspirational photography is extremely important," noted Alex Brodsky, CEO of IGIGI. "We pair that with copy and create emails to show our consumers the outfits we think will help them look and feel beautiful."
Other retailers use social media and pop culture trends, as well as timely events to develop more relevant email content. For example, Shop.com has sent emails to shoppers focused on the Super Bowl, March Madness, the Oscars and even the HBO series "Game Of Thrones."
"There are three things I strive for: To be relevant, contextual and timely," explained Shop.com CMO Peter Gold. "We're trying to figure out ways to better connect with our audience and build an emotional relationship so customers feel a love and loyalty to Shop.com."
Shop.com uses timely events to craft themed, visually merchandised emails. For example, the retailer created one educational email around the Super Bowl that touted makeup tutorials aligned with the two teams' colors. Shop.com also merchandised top-selling "Game Of Thrones" products in an email prior to the season premiere.
Taking a "less text, more images" approach has been key to Shop.com's success, according to Gold. "I will never approve clunky blocks of text. This isn't just based on industry trends and best practices; it's just the best way to tell stories. The level of resonation is much deeper on a visual level and can influence the brain in a way text can't."
Harnessing The Power Of User-Generated Content
User-generated content can be included in email campaigns to drive consumer education and engagement. After all, consumers are relying more on feedback from their friends, family and likeminded peers to make purchase decisions: 86% of shoppers say ratings and reviews are essential to the shopping experience, according to PowerReviews.
"Incorporating user-generated content into your messages is one of the best ways to keep email subscribers engaged consistently with your email program and to grow engagement long-term," said Ryan Hofmann, Chief Brand Strategist at Listrak.
For example, children's retailer giggle taps Listrak and Olapic to match Instagram photos to specific products, Hofmann explained. The retailer then displays Instagram-sourced product images in promotional and triggered emails.
Text-based ratings and reviews also can be valuable in accelerating the browsing and buying journey.
"Minimizing the effort and number of clicks it takes for consumers to go from consideration to purchase is key," noted Chip Overstreet, SVP of Marketing, Business and Corporate Development at MyBuys. "If it means pulling those ratings and reviews so people are more likely to go to the site, you're giving them a high level of comfort and optimizing that path-to-purchase."
Despite the value of user-generated content, it is important that these reviews and images make sense with the overall message a retailer is trying to convey in email campaigns.
"Don't just do it because you can," Davidson advised. "Make a list of all user-generated content and think about how it will connect with your customers in a way that helps them shop, reinforces your value proposition or extends your brand's voice."
Tackling The Personalization Challenge
Once retailers build a healthy arsenal of email content, they can ramp up results by personalizing messages and delivering them to the right customers at the right time. Although personalization has been on retailers' radar for years, how are they progressing in their efforts?
Amazon was one of the first retailers to include product recommendations in email campaigns. After seeing the eTailer's success, many retailers made email personalization a top marketing priority.
"It's all about being relevant and timely," said Christopher Lester, VP of Sales at Emma, Inc. "The most effective personalized emails use customer data to send targeted content based on past purchase and engagement data."
However, many businesses are still falling short in their efforts, according to research from SimpleRelevance. Through an analysis of 418 emails over a six-week period, the company discovered that only 9% of retailer emails offered personalized product recommendations, and up to 25% failed to offer a product recommendation of any kind.
So where's the disconnect?
"In my experience, too few retailers are taking advantage of behavioral data to personalize email messages, and almost none use preference data – even if they collect it," Hofmann said.
However, some industry players say marketers are not using this data because they don't have sufficient access to it.



"The number one pain point, by far, is lack of access to data that can be used to personalize engaging emails," said Justin Foster, Co-Founder and VP of Market Development at Liveclicker. Although personalized emails historically outperform standard batch-and-blast messages, "retailers only have access to data they can use to personalize emails for 20% of the overall email audience."
To combat this data challenge, retailers need to break down organizational silos and leverage data streaming in from all channels and departments.
"Data coming from in-store point-of-sale transactions, online transactions, loyalty programs, web site and mobile app behavior, even calls to customer service, are all behaviors that can and should be used to make a decision in real time as to what to send to the customer next," Hofmann explained. "So the personalization starts with the triggering and automation of the right message based on that behavioral touch point, and then to the content of the message itself, whether it is specific products purchased or abandoned in the cart or browsed on the web site or products recommended to get the customer to that next purchase."
IGIGI is working with AgilOne to get more value out of its data and personalize email messages based on consumers' overall engagement with the brand.
"We had a lot of static data about customers but it was a haystack," Brodsky of IGIGI explained. "It was intense and challenging to get through."
With 170,000 email subscribers, IGIGI taps AgilOne to identify ongoing customers and VIPs, or the brand's most loyal shoppers.
AgilOne helps IGIGI slice data and segment customers properly. Then, the retailer conducts A/B testing for specific messaging tactics and then applies lessons learned and best practices.
IGIGI's most successful emails are for its VIP customers. Characterized as the top 10% of the IGIGI client base, VIPs receive customized messages and offers. These emails receive an average open rate of 40% and average click-through rate of approximately 15%. Currently, IGIGI is working with AgilOne to provide dynamic content in emails.
Other retailers are more advanced in their personalization strategies, but are still looking for ways to ramp their strategies up a notch.
For example, Rue La La has implemented advanced personalization strategies to engage its vast subscriber base. Because the flash sale retailer has so many different boutiques, the team uses powerful algorithms to send emails based on consumer behaviors, according to Murali Narayanaswamy, VP of Marketing and Strategy at Rue La La. In fact, the retailer can send 3,000 variations of one email.
"We personalize subject lines and show the most relevant boutiques at the top of emails – both are super critical," Narayanaswamy said. "Our abandoned cart emails are very powerful triggers, but we also have 'the brand is back' emails. We use data about consumers' past purchases so we can alert them when their favorite brands are coming back on the site."
By sending "the brand is back" emails before the sale officially launches, Rue La La helps consumers "plan their shopping around the boutique opening," Narayanaswamy explained.
The goal for Rue La La moving forward is to better track and manage communication frequency and timing, and allow consumers to determine the types of emails they receive. The retailer also is embedding more personalized product recommendations in emails and is incorporating dynamic subject lines and header content based on customer activities.
Contextualization Becomes The Holy Grail For Email Marketers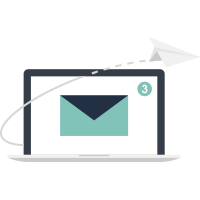 Although retailers are working to refine and optimize their email personalization strategies, a new trend is on the horizon: Contextualization.
In a recent report, Forrester analyst Shar VanBoskirk asserted that marketers should incorporate contextual insights to improve email ROI and "lay the groundwork for more advanced approaches."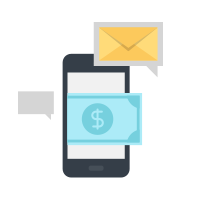 With contextualization, VanBoskirk reported that marketers could move beyond the traditional "Dear [first name]" practices to send individualized messages "based on omnichannel habits, attitudes and context."
For example, retailers can send emails to consumers that content around time context, devices context or geographical context, Foster noted. "Customers live in a mobile world and they interact with messages on their own terms. Contextually relevant sale timers, geo-sensitive store maps, dynamic offer pricing, and device-specific video are among the most successful contextual strategies marketers can add to email."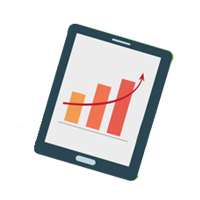 There are myriad of new tools, strategies and best practices available to help retailers create more compelling and relevant email campaigns. While it may never leave retailers' marketing toolboxes, businesses now are encouraged to rethink and reimagine email marketing and its role in building long-term, profitable customer relationships.