For the first time, in 2014 Retail TouchPoints is honoring top executives who have helped improve the consumer shopping experience and uncover new ways to positively impact the retail industry with innovative ideas and solutions.
An impressive group of retail innovators will be attending the luncheon to accept their award on June 18 at The Yale Club in New York City. Some of the winners you'll hear from include:
Jeff Raider
Co-Founder, Harry's and Warby Parker
Craig Elbert
VP of Marketing,
Bonobos
Jason Bornstein
Marketing Manager,
Bonobos
Robert Notte
CTO, Jamba Juice
Valentino Vettori
Chief Strategy Officer, Century21 Stores
Kevin McKenzie
Global Chief Digital Officer, Westfield Labs
Bryan Hoppe
VP, Store Operations, Pep Boys
Rudy Hermond
SVP, Retail Sales Operations, AT&T
Gary Schwartz
CEO/President,
Impact Mobile
Leena Munjal
SVP, Member Experience & Integrated Retail,
Sears Holdings
Please join us for the Retail Innovator Award ceremony luncheon: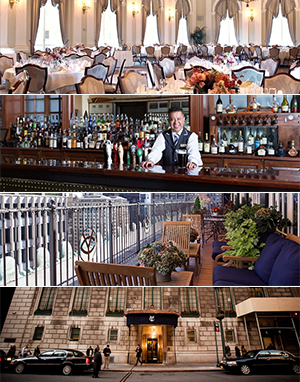 DATE:
Wednesday, June 18
TIME:
11:30-2pm
LOCATION:
The Yale Club of NYC
50 Vanderbilt Ave
New York, NY 10017
TICKETS:
$195 per ticket
(Full tables are available
at a discounted rate)

Limited number of seats available -
Register below to guarantee your seat!